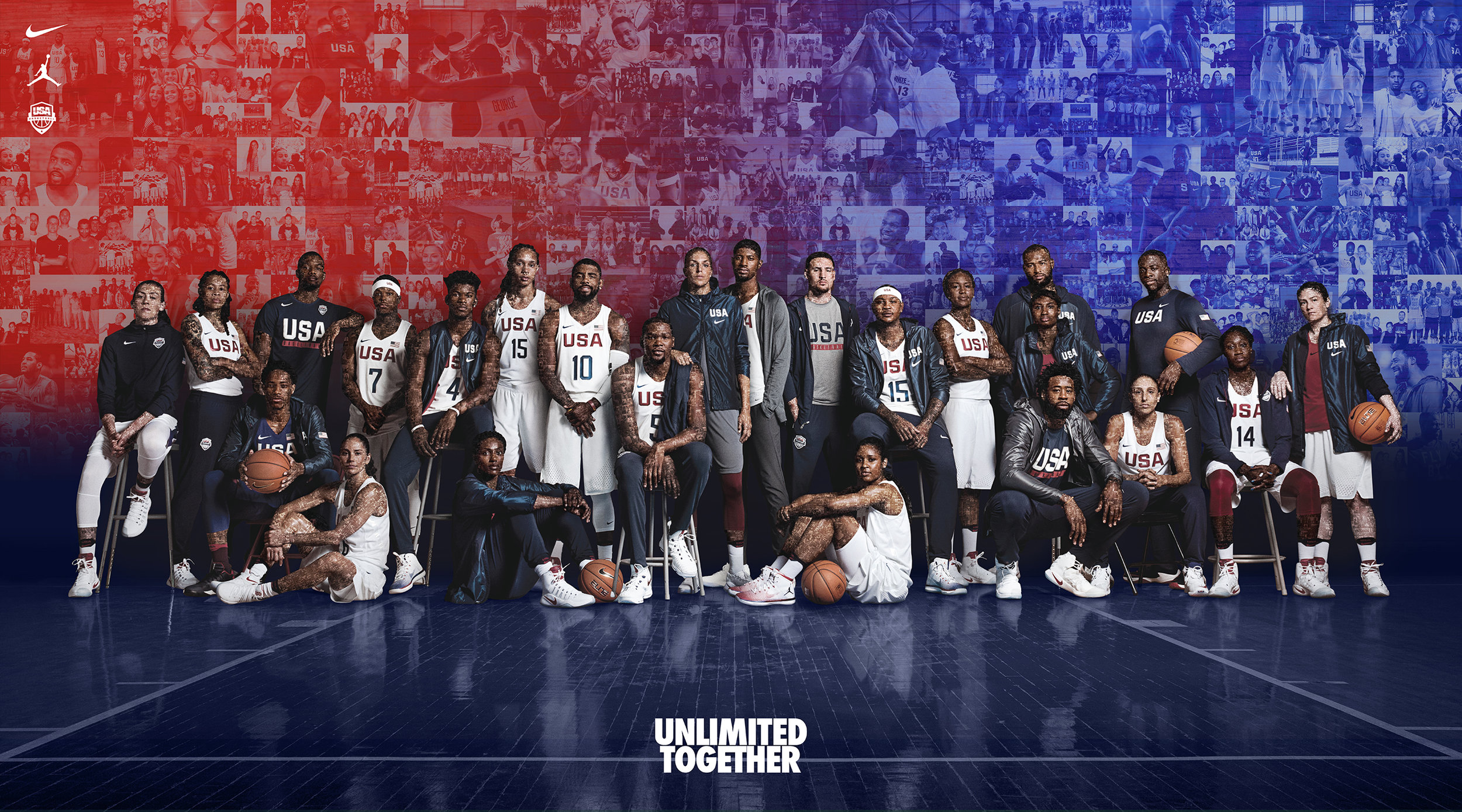 ECD: Sammi Needham
CD: Zack McDonald
ACD: Ty Johnson
AD: Logan Kornhauser
Senior CW: Kris Cantrell
CW: Peter Neils
Designers: Jeewon Choi, Steven Conaway, Jenny Wu, Mariola Bruszewska
Account Director: Sam Levy
Senior Producers: Jenna Halliday, Pam Yang
Content Production Director: Erica Jensen
Photographer: Danny Clinch (W+K), Victory Creative
Nike: Road To Rio
Before the Rio Olympics, Nike gave us the USA Basketball team photo and asked what we could do with it.
We turned it into the world's biggest photobomb, fitting in every fan who wanted to show their support. The final product featured thousands of fan photos, releasing the night before the gold medal game.

Along the way, we captured some other cool stuff, creating a book for players and coaches.
--
Shorty Awards - Finalist